Southern Ring Nebula - Webb Space Telescope - Color Changing Mug Experience
Regular price

Sale price

$18.99
James Webb Space Telescope captures the stunning detail and glory of the Southern Ring Nebula.  We are looking 2,000 years into the past for this image.
At room temperature, your new color changing mug appears black showing only the silver outline of the hexagon mirror array and the Webb Space Telescope name.  Add hot coffee or tea to see the transformation and the beauty revealed on this amazing magic mug.
This can easily be described as the most glorious James Webb Space Telescope mug.
Add hot coffee and experience the magic!
The world's most unique and highest quality color-changing mugs to help you start the day with a smile. Each mug takes you on a journey. When cold or at room temperature they are a solid color with a silver illustration. Just add hot coffee/tea and watch the transformation. The vibrant color appears and the experience unfolds.

Microwave Safe
Handwash is recommended for longevity.
12oz Capacity
High-Quality Ceramic
FDA and Prop 65 Safe
Hand Pressed in Minnesota
SHARE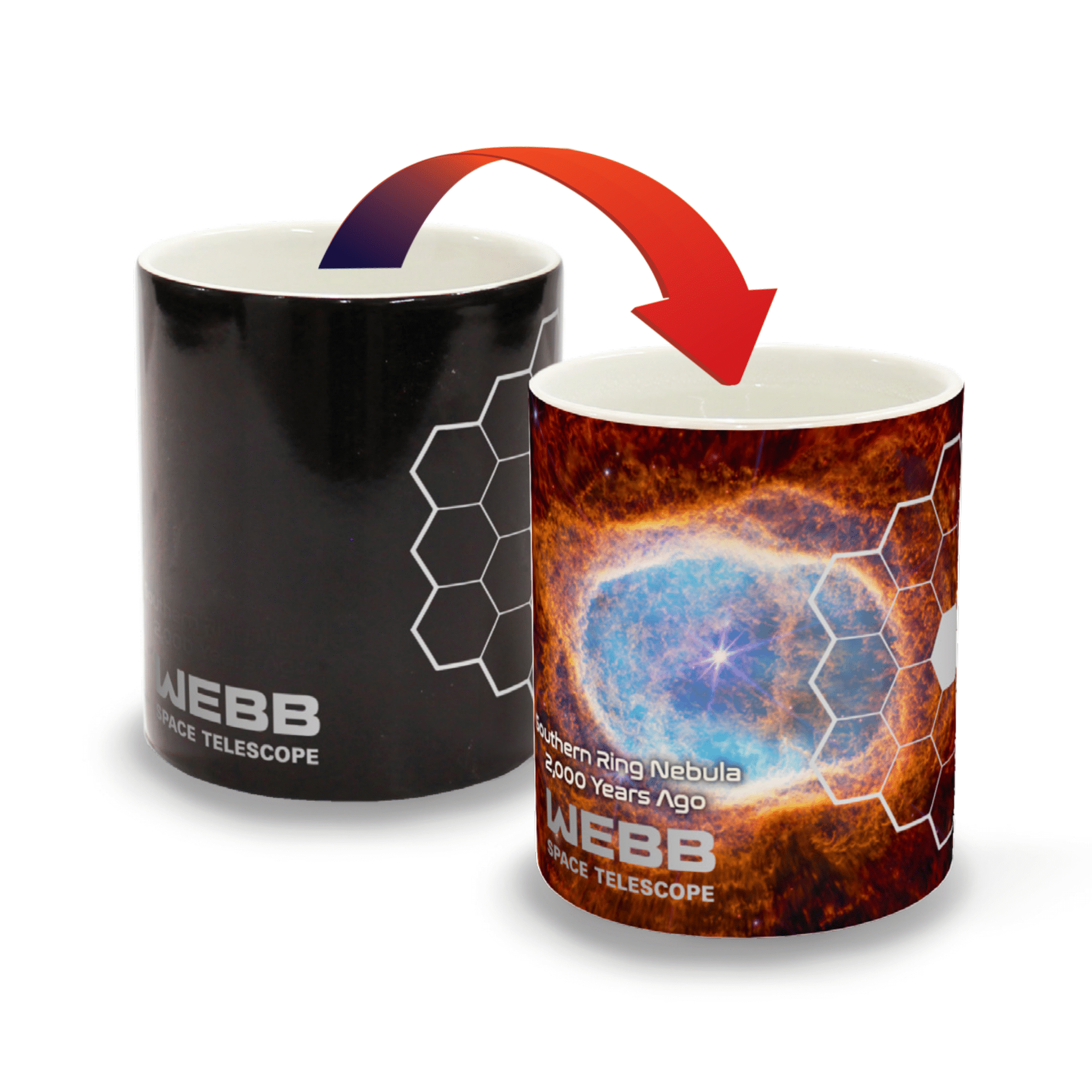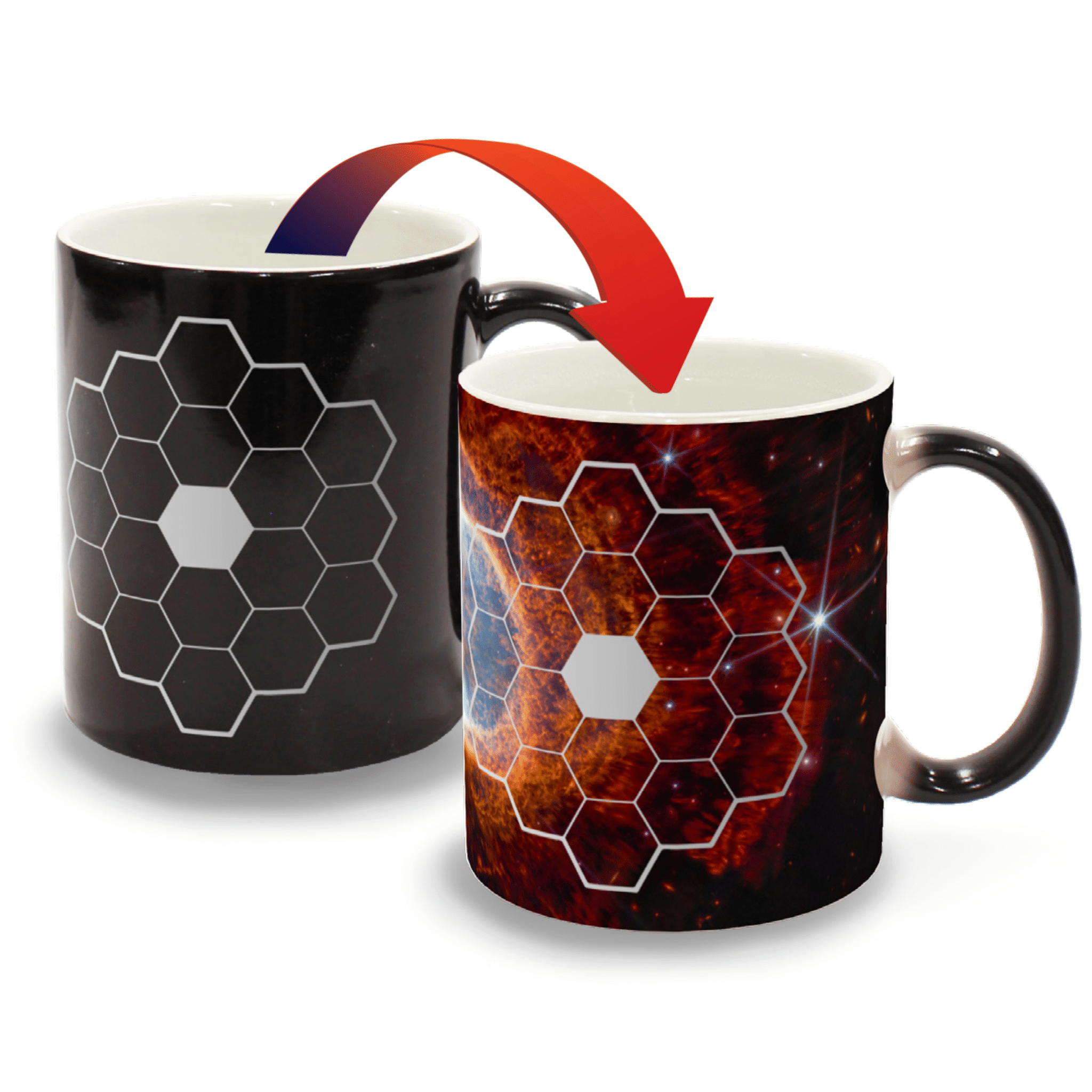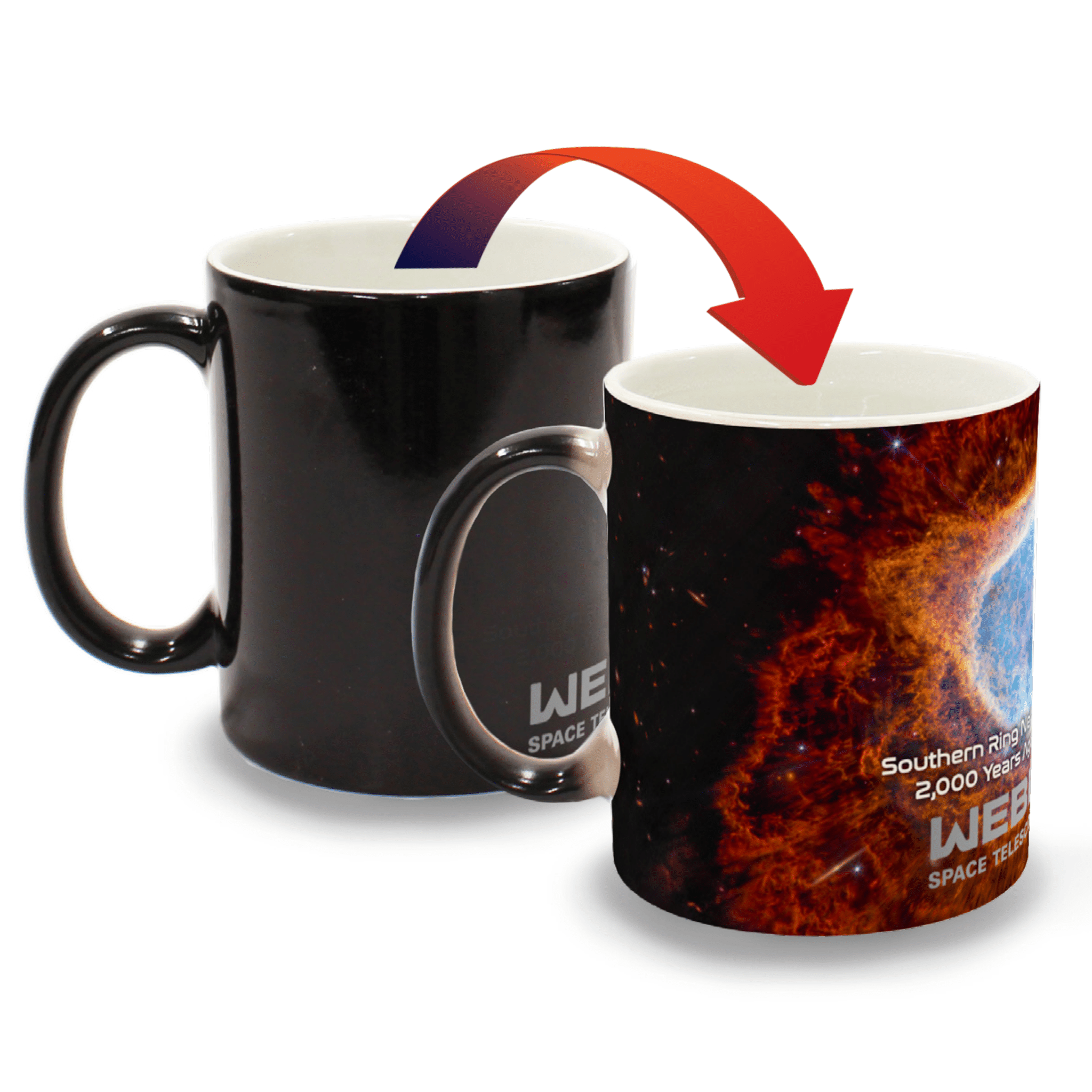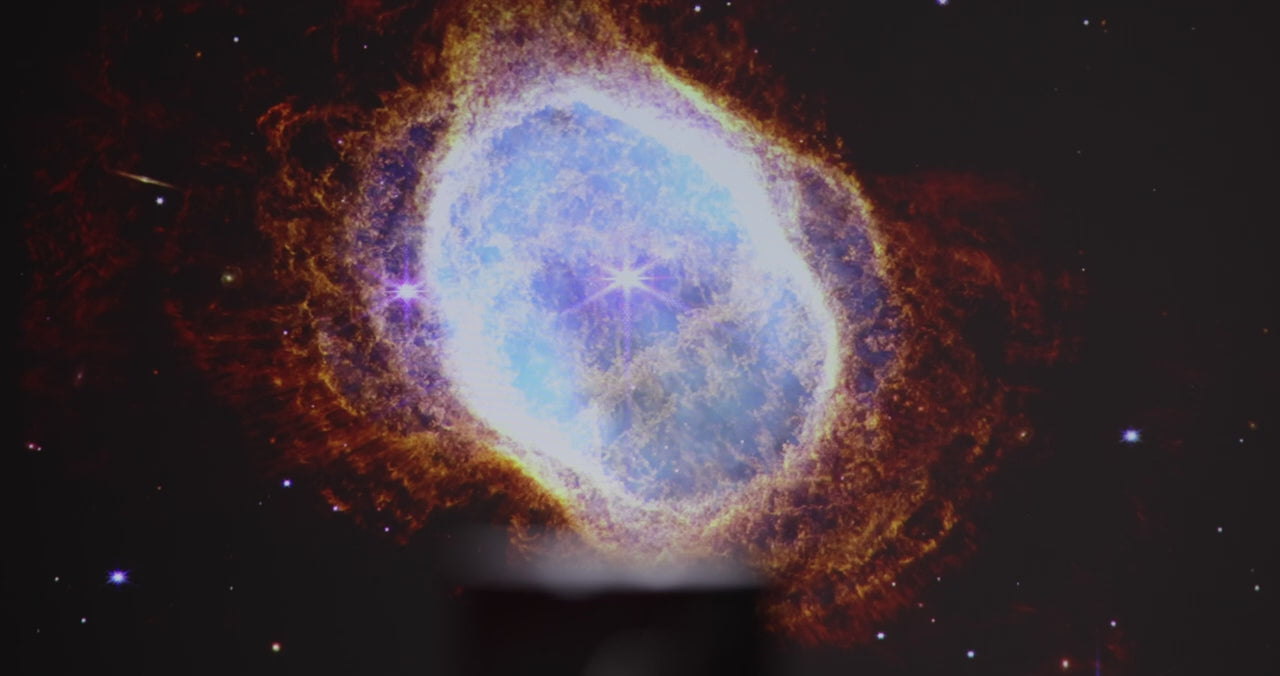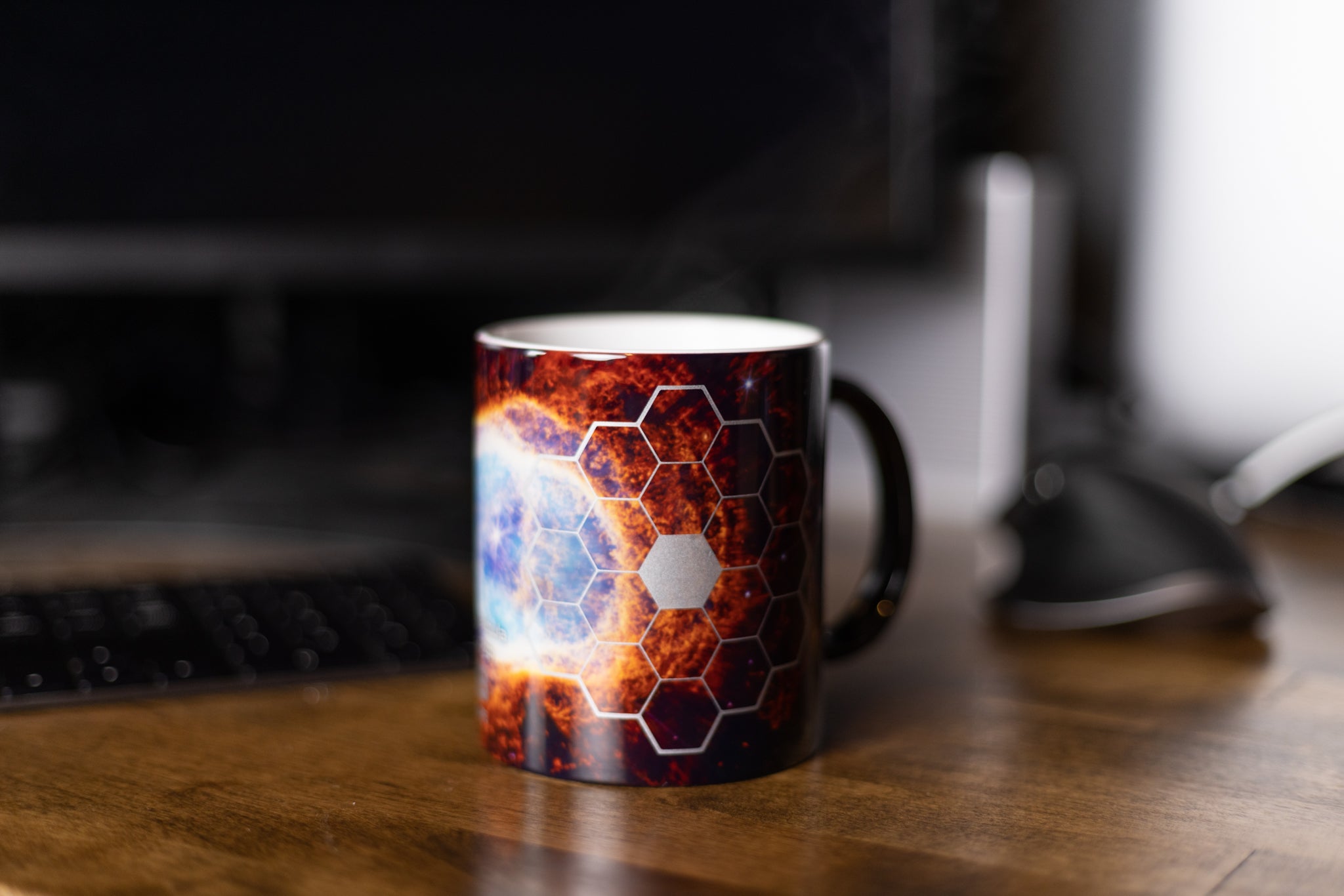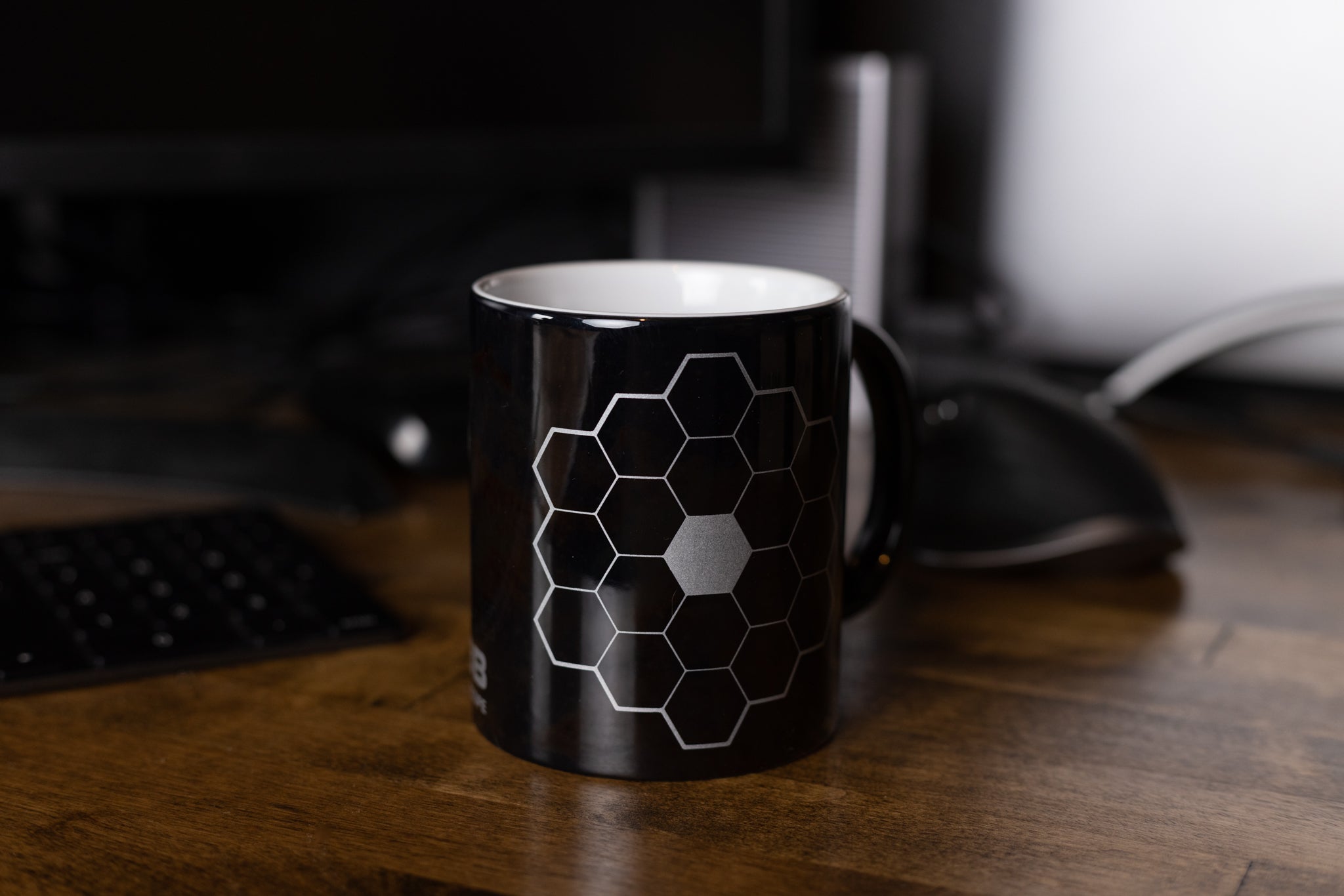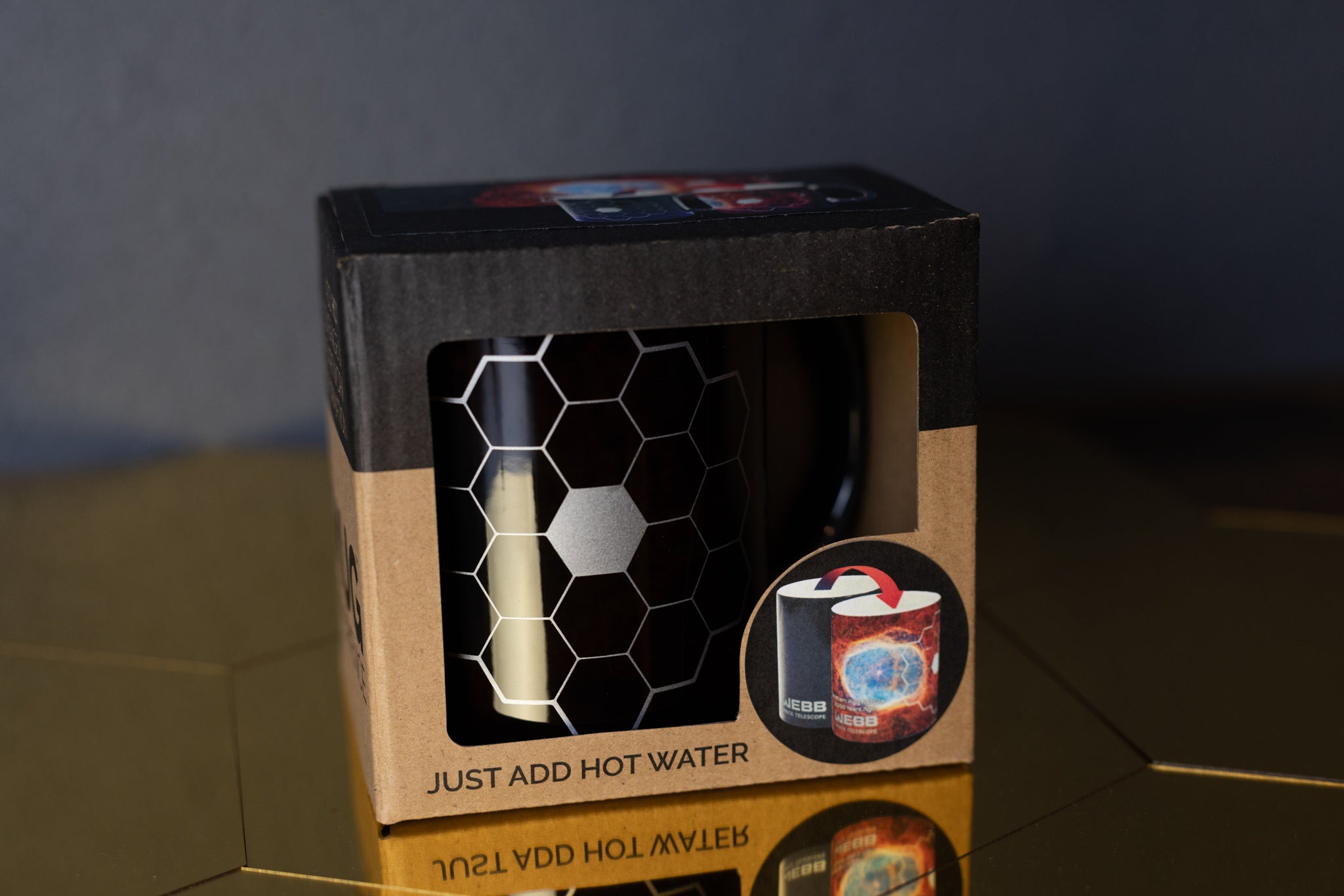 FDA & California Prop 65 Safe