Your Success

Your success is why we exist! We are with you every step of the way to ensure your designs are remarkable! We love learning about who you are and how we can add value to your organization! We can start with a general concept of work closely with your design team. Educating your customers is part of what will make you successful, and we have 10+ years of knowledge and tools to help you.

Quality & Innovation

Each mug goes through a detailed inspection, is carefully hand pressed, and printed using precise technology. We are constantly innovating and finding new ways to share your beauty through our 360° artwork, retail packaging, customer education, and more! Quality is one of our top priorities, so you can always be sure you'll receive top of the line mugs!

Environmentally Friendly

We are actively working towards more eco-friendly business practices. Not only are we seeking to become carbon neutral, but hope to encourage others to follow a similar path. All the mugs we produce are now made with solar power, sustainably packaged, and plastic free.
Full Wrap

360° full, high resolutaion art wrapped around the handle.

Just Add Hot Coffee/Tea!

Breathtakingly gorgeous artwork will be revealed when your new mug is heated.

Packaging

Retail boxed for protection and to show the transformation.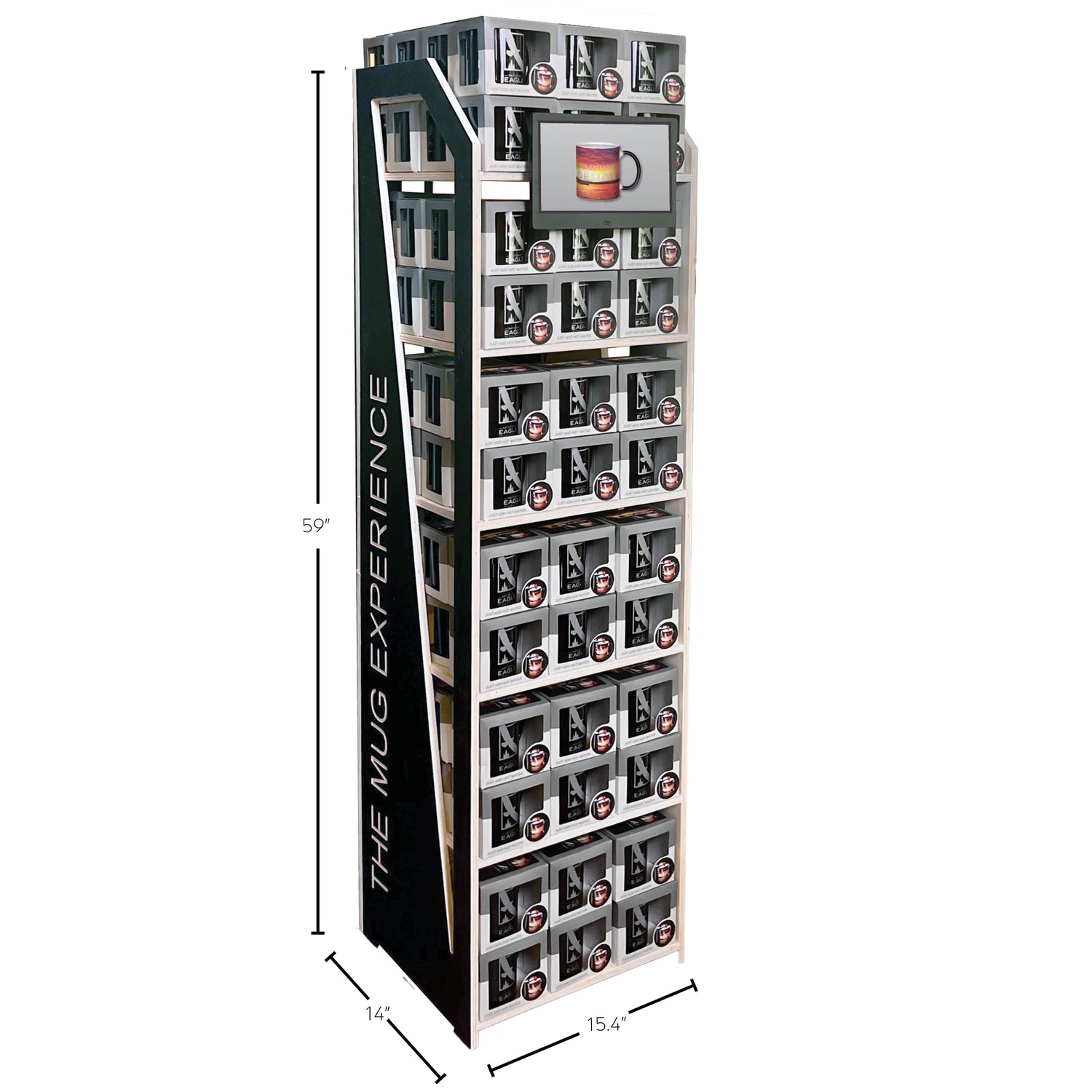 The In-Store Experience Floor Display with Video Player
Customers witness the awe-inspiring transformation of your color changing mugs on this 10 inch high resolution LCD; nestled on your new compact 144 piece natural wood floor display. Display and packaging sustainably made in the USA. W 15.4" x D 14" x H 59"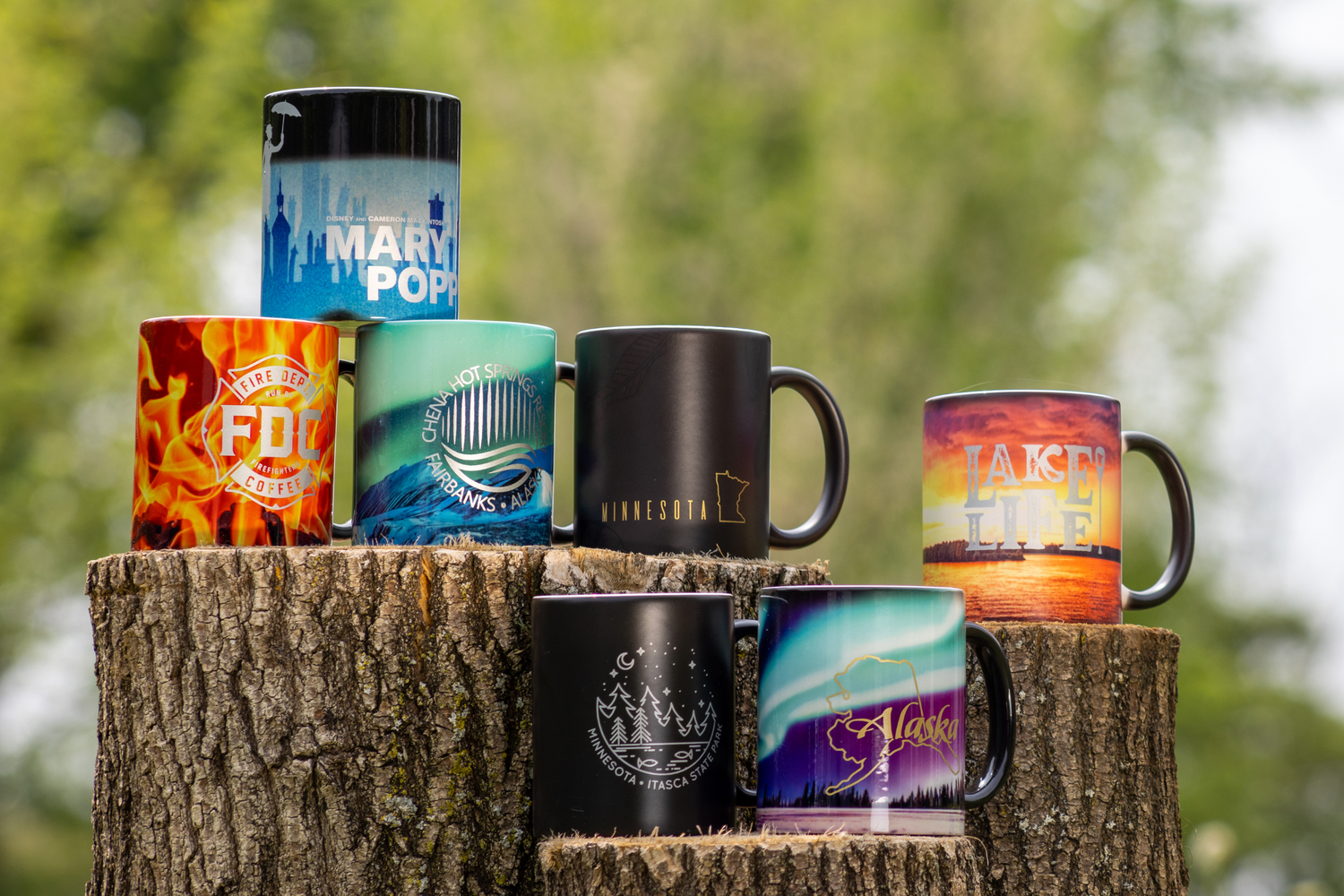 Next Steps: Let's Collaborate!
The "cold art" is the silver art that shows all the time. The "hot art" is the full color wrap that appears with heat. Keep in mind, we are a design company and making glorious mugs is our passion.
If you're unsure of what you want, need help brainstorming ideas, or want general inspiration we are here to guide you! Fill out our form below or shop with our partner FAIRE.